LET'S SHAKE THINGS UP! On The Rocks is looking for a Digital Design intern! At our hardcore office in Nijmegen. The sky is not the limit, it is just the view.
Prepare to show off your skills with a range of explosive designs. No day will be the same - one day you'll be shaking social posts out of your sleeve for a car dealership, the next you'll be designing a sleek poster for a new client. You are the Max Vertappen among designers.
On The Rocks
We are ON THE ROCKS. An award-winning creative digital agency with a young team in the oldest city in the Netherlands.
A complementary team with the best professionals in the field of branding, video, websites, campaigns, online marketing, applications and digital development.
Since 2019, this has been helping brands connect with their communities.
Why communities? Building a community around a brand is the proven way of exponential growth and builds long-term relationships.
We are young, incredibly ambitious and get absolutely wild about results (but REAL).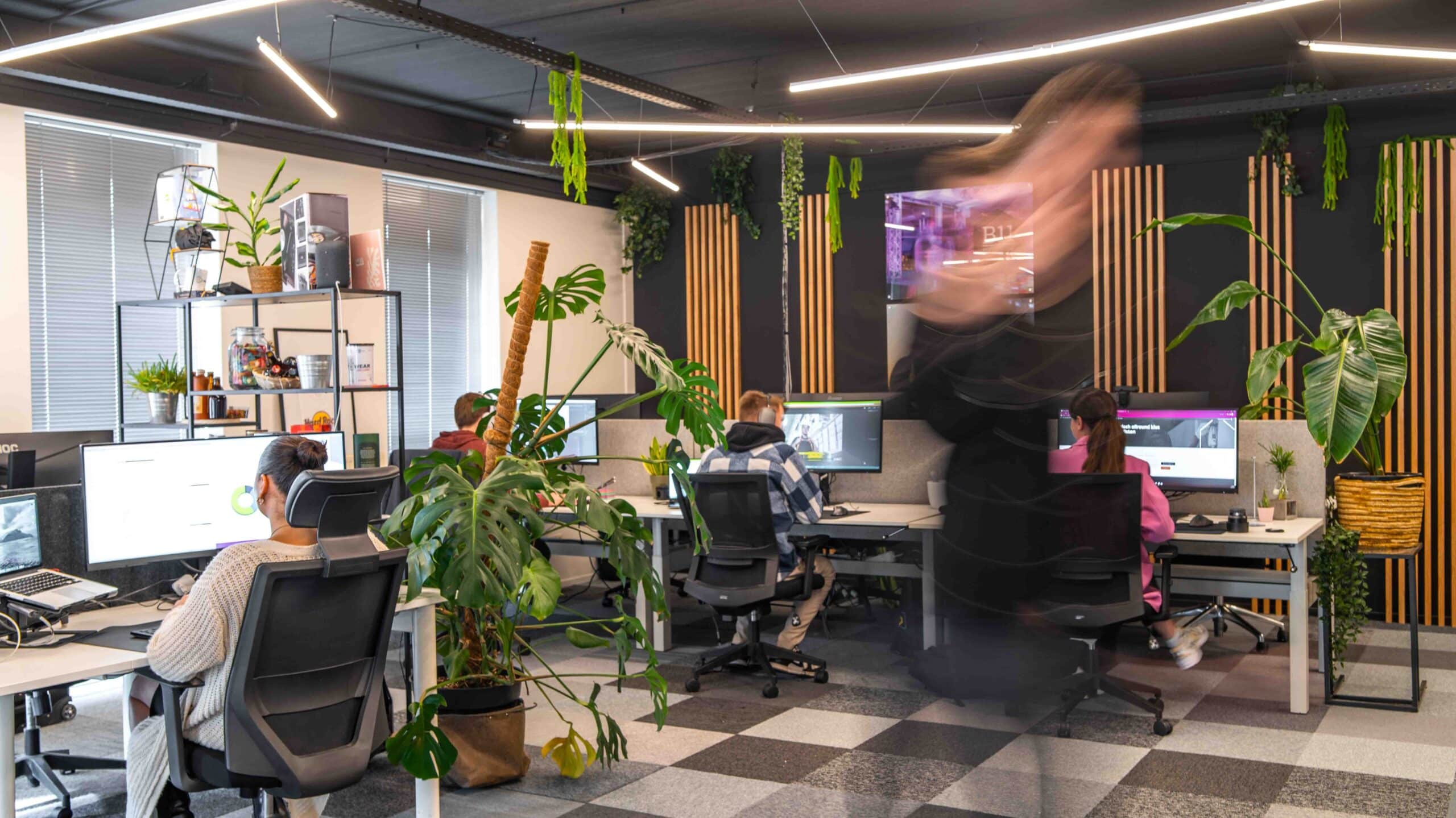 What we expect from you:
You are pursuing an MBO 3 degree or higher.
Internship period of 4 to 6 months.
Communicatively strong and bursting with creativity.
You are an (aspiring) master(s) of Photoshop, InDesign, Illustrator and Adobe XD.
Your hunger for knowledge cannot be satisfied.
Your enthusiasm is so infectious that you are already eager to apply.
You do not shy away from the rougher challenges, get energy from working for authentic clients and dive into various projects within different industries with full conviction. Don't worry, you are not entering this field solo, we are ready to support you.
But don't underestimate it: this is the real deal. From mortgage brokers to car dealers, from major international retailers to public events and from clothing shops to established brands. Our clients vary enormously and so does our work.
Your rewards:
A dynamic internship with your own responsibilities and room for your pioneering ideas
An internship supervisor to guide you on your path to success
Net internship allowance of €150 and lunch at the office!
Chance of a permanent job if the magic is mutual
A wide range of assignments for various clients
Tools and training that take you to the next level both professionally and personally
Friday afternoon drinks with epic games
Legendary corporate parties
Table tennis, air hockey and Mario Kart tournaments
Are you the game-changer we are looking for? Then email bram@ontherocksmedia.nl. Who knows, you might soon be on stage with us.